Is Vybz Kartel Still The King Of The Dancehall?
---
Vybz Kartel made good on his word to 'give them hell from a prison cell' but is the Worl' Boss still the King Of Dancehall? Exactly seven years ago, Vybz Kartel, real name Adidja Palmer, was sentenced to life in prison, but to say that he's been absent from the musical landscape would be a baseless claim.
The preeminent ghetto superstar marshalled a new wave in Dancehall when he emerged in the early aughts. Songs such as Guns Like Mine, New Millenium and Sen On were just a taste of the highly successful singles that would cement his notoriety in the booth and in the streets. Fast forward two decades and countless contributions to the genre, some would argue the statesman is long past his prime.
Timeless
A quick Google search of the title reveals none other than the Floating By deejay, and those doubting the extent of his influence need only look at the precedent he set as a high-flying newcomer in 2002.
That year, with just around five hits to his name, Kartel was crowned Deejay of the Year at the Stone Love Sound System's 30th-anniversary party. His first order of business set the pace for more greatness as he recalled in a moment of wordy self-praise.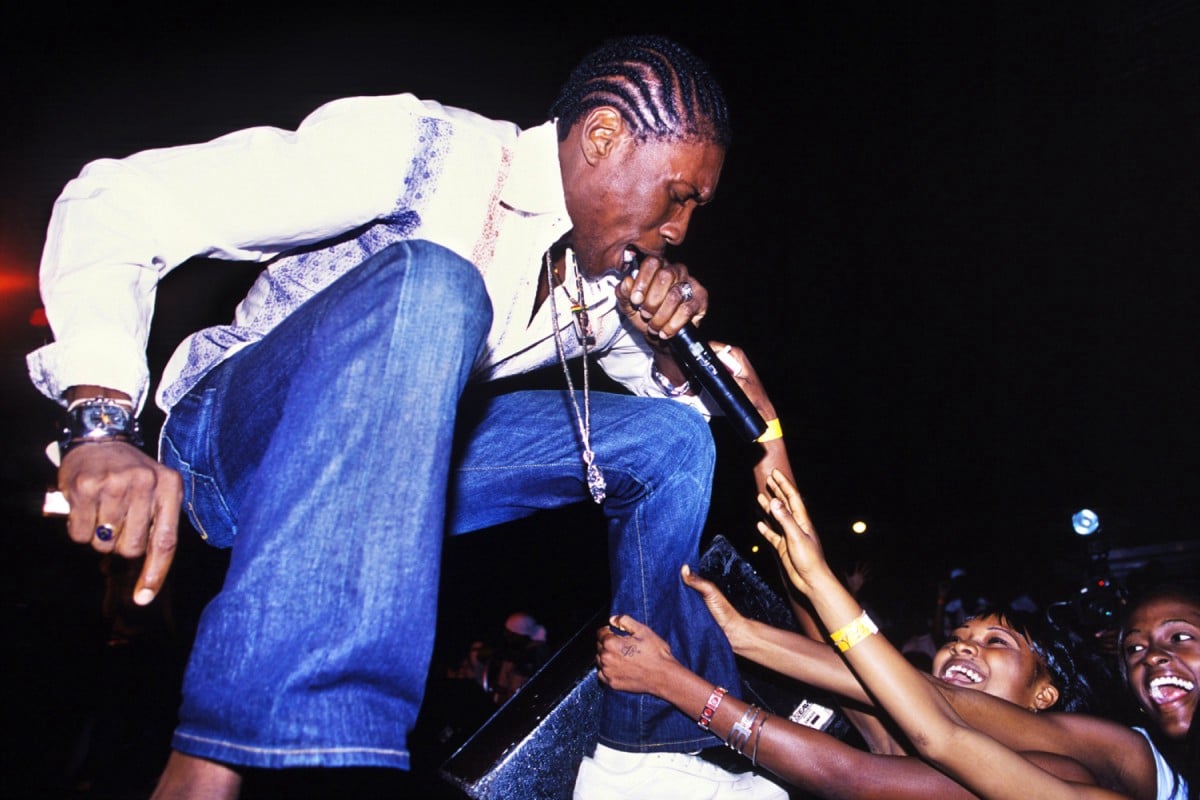 "No one has had an impact on dancehall locally or worldwide in the last 20 years like me. I entered the games officially as best new artiste 2002 (by the then JFM [Jamaica Federation of Musicians]) and three years later won deejay of the year, a title that I didn't lose, until badmind stop the awards," Kartel wrote in an Instagram post.
Still, launching a career with a crowning moment is no idle boast, especially in the highly competitive Dancehall space with its many reputed rulers. In the genre's 40 year history, there's been at least one contender for the crown per generation. Other vanguards exist in the realm such as The Emperor of Dancehall, Shabba Ranks and "The Prince", Mr Lexx, but no title has been more contentious than that of the King.
Many worthy contributors to the culture have been hailed as heirs in the monarchy. King Yellowman was acknowledged as the people's champ, earning his stripes long before the days of social media metrics. Beenie Man was crowned King Of The Dancehall by Sumfest organizers in 2009, while Sean Paul, the most commercially successful Dancehall artist in history, got his nod from Billboard, the industry standard of the recording world.
Meanwhile, Vybz Kartel was recognized by foreign news outlet Fox News New York in 2019, as part of their recurring segment featuring dancehall music and its key players, such as Masicka. "He is one of the biggest names in Caribbean music despite being in prison for years, we are talking about the King of Dancehall, Vybz Kartel" said reporter Lisa Evers.
"For years, millions of fans have been chanting the phrase, free "Worl' Boss" one of the many names for Dancehall superstar Vybz Kartel, a court ruling from a three-judge panel and release from prison is expected soon but lockdown hasn't kept the King of Dancehall from dropping new music," she continued.
It seemed Kartel's 2016 Billboard chart-topping album King of the Dancehall, featuring the RIAA Gold Certified cut Fever had a prophetic title; the Clarks crooner captioned his swift Instagram repost of the news clip, "One #WorlBoss One #Don One #King … any other king is @burgerking".
Another King, however, the Sumfest crowned ruler and former friend of the Gaza Boss, Beenie Man, took umbrage. The Girls Dem Sugar asserted his widely acknowledged claim to the throne in an IG caption shortly after Kartel's post.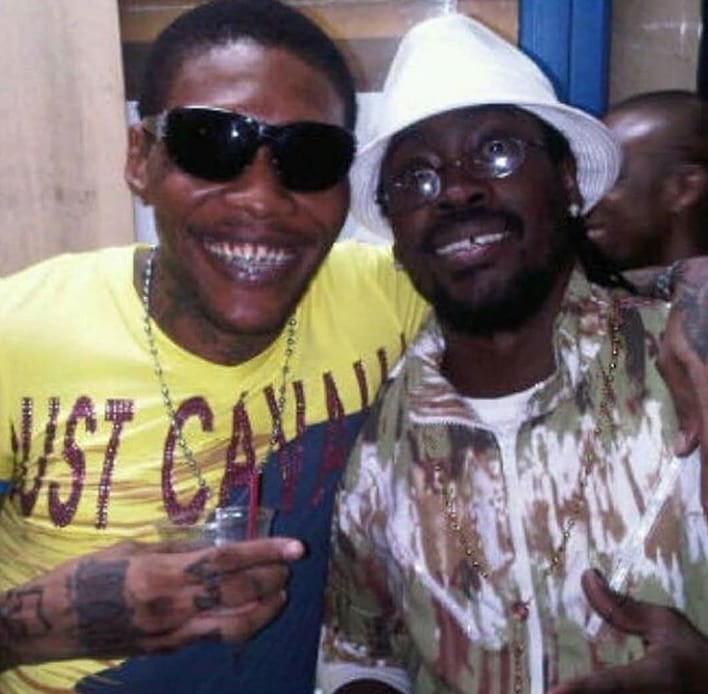 "1995 before social media, streaming platforms, and digital media. Then and now. #dancehall #LoverOftheMusic&theCulture #reggae #IfYouKnowYouKnow #FashionIcon #DancehallKing #MusicalPioneer," Beenie Man wrote along with a series of sentimental throwback photos.
At the time, the tiff sparked heated comments on social media but in truth, the debate has been raging long before the Teacha's time.
For one thing, each of the popular contenders appears to have deep regard for the genre that put them on the map.
"Nuff respect to TJ, Zojak World Wide and we're still asking the consumers to go support the genre, this album is fire and I hope it gets bigger and exposes Dancehall more and more as the world class genre that she is." Kartel said while promoting his acclaimed 2016 album.
Add to that Kartel's flair and, well, vibes, that resonates on every project and release, eclipsing the controversy and confinement that have marred recent times. He famously claims no one has brought the level of excitement to the genre that he has, and noted his sway on the newest generation, "in their persona, lyrics style flow or image."
But in spite of the obvious factors, how does one accurately narrow down credentials for the King Of The Dancehall title?
Last Man Standing
Billboard's Patricia Meschino told On-Stage host Winford Williams that their nod to Sean Paul was "purely based on numbers [and] nothing about artists creativity".
When the late veteran producer, musicologist, and sound system operator Winston 'Merritone' Blake weighed in on the matter, he expressed, "There is no one person that is deserving of that title, but if you talking about a popularity contest then the race would be between Beenie Man and Bounty Killer, and you have like the Vybz Kartel and others."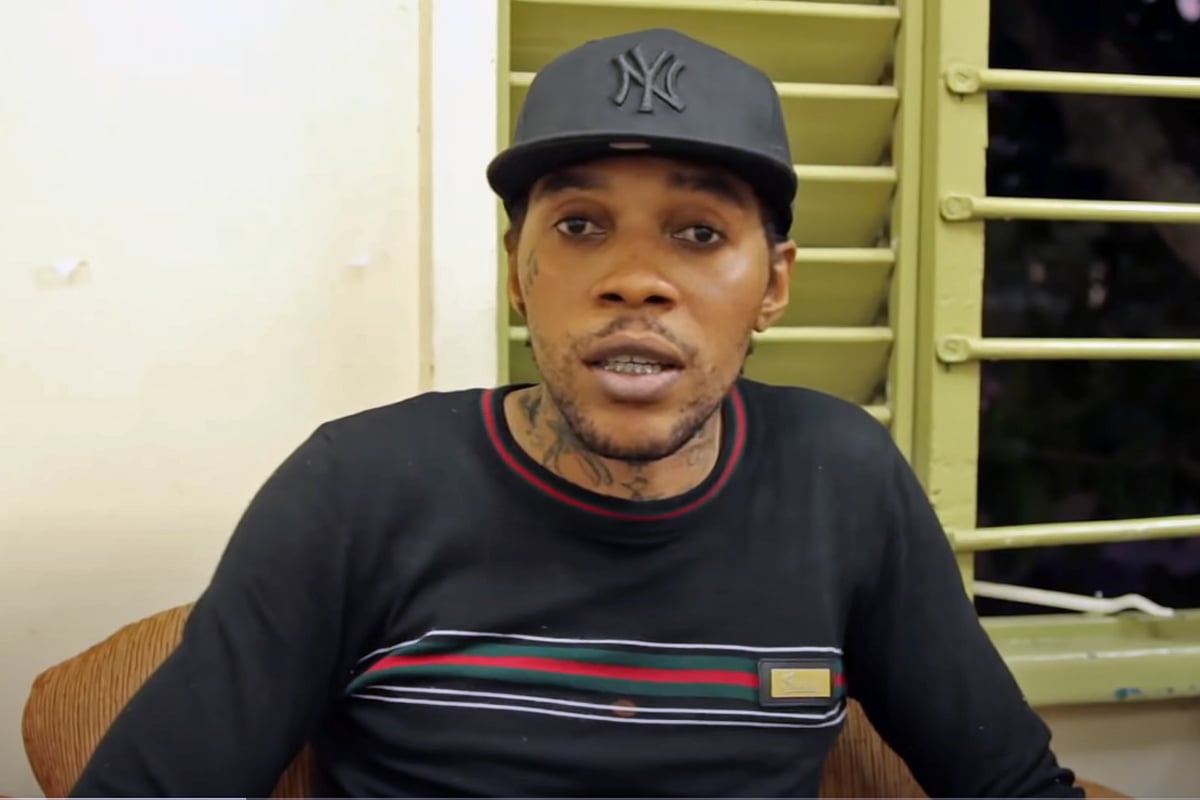 Needless to say, the man who once declared "dancehall ah mi everyting" also has his own book of rules to determine the most deserving pillar of the genre. In an Entertainment Report interview from his earliest days on the scene, Kartel gave out the rubric that for him indicated the genre's rightful ruler.
"Who is the man with the most songs in rotation on the major foreign radio stations? Who is di man in control of all di female in di dancehall? Who is di man in control of all di schoolaz?" the lyricist asked before dropping a few bars from 2004's School Bus. "Go home, go rest, go study fi di maths test/ Don't try fi pass the AIDS an the pregnancy test/ Spell psychological, don't guess!/ What's 13 percent of a million US?"
That's all in a day's work for the Teacha, but there was more criteria where that came from. "Who is di man doing all di remixes? Who is di man with the most lyrics?" he said. Before he had ever hopped on a Nicki Minaj or Pitbull remix, and way before the polarizing Gully/ Gaza feud, Kartel was not only aware but convinced of his appeal.
When asked all those years aback what set him apart, he said:  "Crazy lyrics and flow, personality too. Yeah straight. Yuh got a lotta artists who are big artists enuh, an dem cyaan even conduct a interview with a madman, so we bring charisma to the business, character, personality everything, and musically we bring lyrics and melody and ways of putting words together that people never even thought possible."
20 years on, Kartel speaks with the same level of pride and conviction about the empire he's built since and currently enjoys.
"Royalty describes my family to a T, just like the Marley's are Reggae Royalty," the Fever deejay began. "It's a fitting moniker because remember now, all my immediate family members are also musicians/ artistes. I am the King of Dancehall, my sons are upcoming mega stars and my baby mother is a gold selling producer so it is a fitting title," Vybz Kartel said of his 2021 Dancehall Royalty EP.
Love him or hate him, Kartel's impact on the charts, the culture and the country at large is plain and unmistakable. From his entrepreneurial efforts, controversy with the Catholic church, reality TV show, to his endless catalogue, Kartel's legacy includes rare feats, commercial clout, and a level of artistry that easily fit this chapter of dancehall, and the next.
As the G.O.A.T once gloated on IG, "If Babylon didn't envy my greatness I would have been had multi-platinum record sales and numerous Grammys, but even so, still selling gold from behind bars; still remaining the Alpha DJ, the king. World Boss, Pharaoah, Immortal Kartel, Teacha Chancellor, a me dat".
---